Quail Hunting South Texas
Premium, wild quail hunting trips.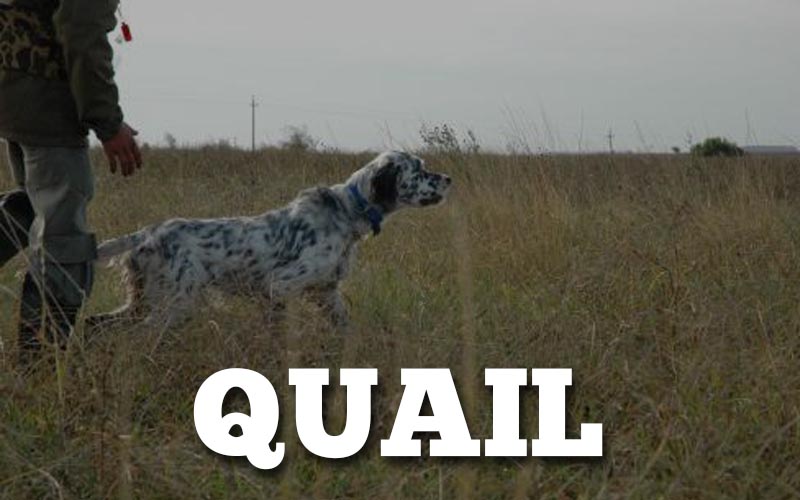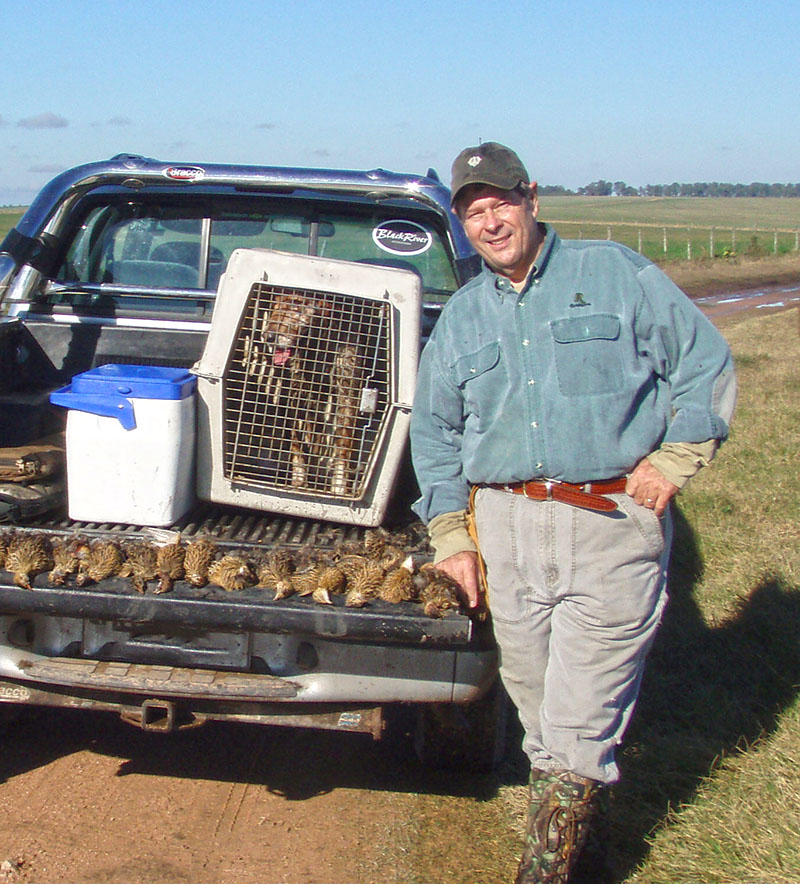 Our Quail hunting for bob-whites and blues takes place in the brush country of South Texas. The usual season is from October until Mid-February. All of the Quail that are hunted are wild birds and not pen raised quail.
You can bring your dogs or we can provide dogs for our customers. Two of the ranches that we hunt are managed exclusively for quail hunting. These hunts are guided hunts only and have a maximum of 4 guns per party. We can handle up to 3 parties or 12 hunters a day. The usual hunting package is a 3 day/ 2 night package. Other packages can be arranged on an individual basis.
These hunts usually occur in Carrizo Springs, San Diego, Pearsall, Dilley, and Devine, Texas. We will hunt out of a lodge that is close to the area we are hunting at that particular time. We can provide released quail and chukkars for those people wanting to purchase these birds with advanced notice. The price for these birds will be market price. We usually need a seven day notice to make this happen.
We hunt out of trucks and Polaris Ranger Crew Cabs. We will do some walking and some riding while dogs are working. We can customize the hunt to your needs with planning and conversation during the booking of your trip.
Texas Quail Day Hunt
$600
---
Price is per person or gun
Minimum of 4 Hunters
Hunting dogs are extra.
All-Inclusive Quail Hunt
$2,750
---
3 Days / 2 Nights
Price is per person or gun
Minimum of 4 Hunters
All inclusive of lodging, meals, and guide
Hunting dogs are extra.